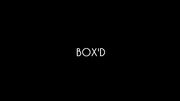 Box'd is an upcoming live action/machinima series created by Louie Byford in Great Britain. It is intended as an unofficial spin off to it's parent series Arby n' the Chief and takes place during it's sixth season.
The series centres around Adam, a british 18 year old attempting to come to terms with a recent break up as well as, and perhaps more importantly, his antagonistic shenanigans whilst playing Halo: Reach online (courtesy of the O.M.N)
Ad blocker interference detected!
Wikia is a free-to-use site that makes money from advertising. We have a modified experience for viewers using ad blockers

Wikia is not accessible if you've made further modifications. Remove the custom ad blocker rule(s) and the page will load as expected.